WASHINGTON, District of Columbia — Thousands of pro-life high school and college students from across the country gathered at the National Mall in Washington, DC, Friday to attend the 49th annual March for Life.
A crowd of an estimated 50,000-plus mostly young people rallied near the Washington Monument before marching to the Supreme Court to stand for the rights of the unborn by protesting abortion and Roe v. Wade. This year's theme is "Equality Begins in the Womb."
Franciscan University student Luke explained what he believes is a societal problem with the acceptance of abortion, saying, "The abortion industry is such a terrible thing. And that our society kind of tends to glorify, just this kind of selfishness that comes with it of like, you know, 'My rights and my privileges and what I want is more important than the life of this baby.'" Franciscan is a Catholic university in Steubenville, Ohio.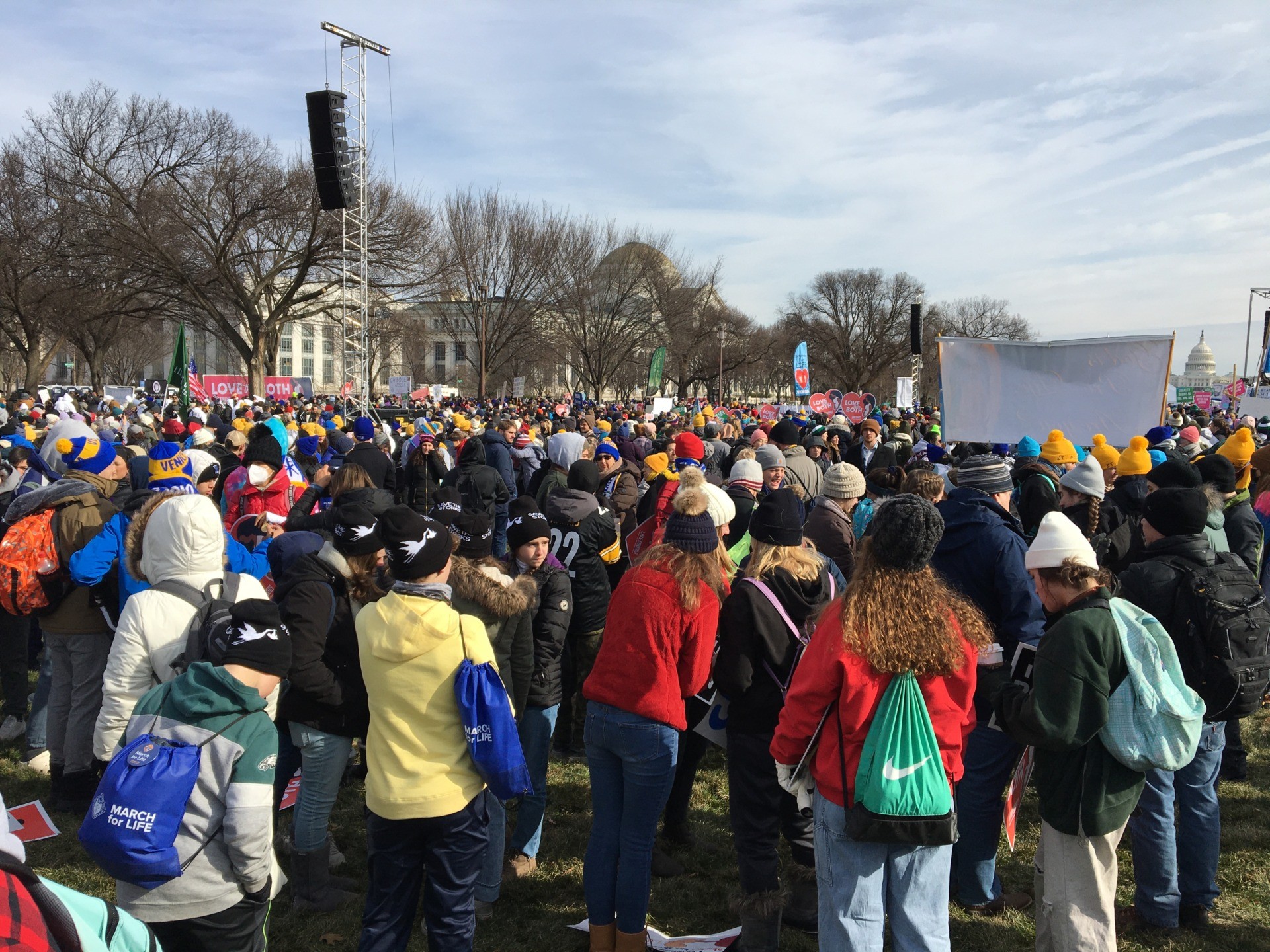 "Pro-life isn't just about abortion," Luke explained further. "So everything from euthanasia and caring for elderly people, and caring for people with mental disabilities. We tend to cast those people aside and just say, 'They don't matter,' just because they're inconvenient."
High school student Julia from the Roman Catholic Archdiocese of New Orleans told Breitbart News she is attending the March because "the baby inside of a woman is a real life from the moment it's conceived and we believe that life has a right to live. … Everyone should have an equal chance in life."
Ella, another student from the Archdiocese of New Orleans, said, "I'm here to support all of the unborn babies that are in moms' wombs to know that everyone's there for them, praying over them, and protecting them and that they are human lives that we should appreciate."